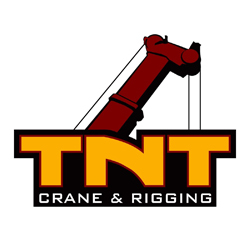 TNT Crane & Rigging
Rigger Driver
Sorry, this job has expired.
Corpus Christi, TX
TNT is looking to add experienced full-time Rigger Drivers to our growing Branch. The following are a list of requirements; You must meet all the requirements below to be considered for this position.
TNT is offering our employees a competitive salary and comprehensive benefits package which include health benefits, paid vacation, per diem, and the opportunity to work plenty hours of overtime. We are always looking for individuals with the talent and skills required to contribute to our continued growth and success.
Summary: Assists the crane operator on job tasks during the operation of the crane and provides rigging operation and hand signals to ensure safe lifting of the load. Loads and secures equipment (spreader bars, mats, counterweights, etc.) then drives truck to location. Follows all State and Federal laws while operating motor vehicle. Obeys all safety and environmental policies while performing work on the job site.
Responsibilities:
Assists the crane operator in the proper set-up of the equipment.
Assists the crane operator in the maintenance of the crane and accessory equipment. (i.e. pickup trucks, haul trucks, trailers, etc.)
Understands and can perform proper rigging techniques to ensure safe lifting of the load.
Utilizes proper hand signals during all operations of the crane.
Properly secures equipment to the trailer before operating truck.
Inspects truck and trailer and fills out truck inspection report before operating the vehicle. Turns in inspection report to the proper supervisor.
Reports mechanical defects in writing on the truck and/or trailers to the shop technician or a supervisor.
Monitors inventory of the chains, boomer, and straps assigned to the truck and reports to supervisor of missing equipment. Inspects, cleans, and performs maintenance on chains, boomer, and straps.
Documents and turns in all maintenance and repairs performed on the equipment to the proper supervisor.
Cleans the outside and cab area of your assigned vehicle daily.
Monitors the annual State inspection and State license plates and reports to the supervisor one month in advance before the expiration date.
Reports to Dispatcher immediately on completion of assigned job task for next assignment.
At the end of the shift reviews next day(s) job assignment and have all necessary rigging and equipment ready before ending the shift.
Completes payroll timesheet with the hours worked. Hours must be reported to the branch office by 10:00 a. m. every Monday.
If not on a job assignment, informs the supervisor and is productive by cleaning, inspecting, and performing maintenance in the shop.
Carries and answers phone in a prompt manner.
Periodically reviews assigned crane and other model cranes service and operation manuals.
Cleans, inspects, and reorganizes equipment in shop and yard. Cleans shop, washes rack and break room.
Other job duties as assigned.
Qualifications:
HS diploma or equivalent
1-3 years of Heavy haul experience
Must have a current state issued CDL Class A Driver's License.
1-3 years of rigging and commercial driving experience
nrfotaq9pcij
114903414